Cleaning experts of water damage, our specialists will respond quickly to allow you to find the comfort of your home, making sure to make disappear any form of mold and bacteria that would obviously be harmful to your health.
Whatever caused the water damage (flood, leakage, or other), the drying of your property is as much a priority for us as for you.
You can trust Groupe Solution Sinistre at any time through our 24 disaster emergency service.
10 THINGS TO DO TO PREVENT WATER DAMAGE AT HOME :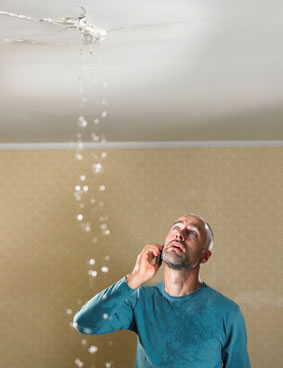 Replace your washer hoses every 5 years
Replace your water heater every 10 years
Disconnect and store your hose before winter
Correct the elevation of your property and avoid any negative slopes towards your house
Repair your roof shingles as soon as a curl is seen
Make sure your home plumbing is not older than 25 years (especially if it is copper)
Replace the founding of membrane and your French drain after 40 years
Make sure the attic is well ventilated
Seal heat loss in the attic is there to prevent ice dams
Check the caulking your windows every 5 years
AFTER WATER DAMAGE PROCEDURE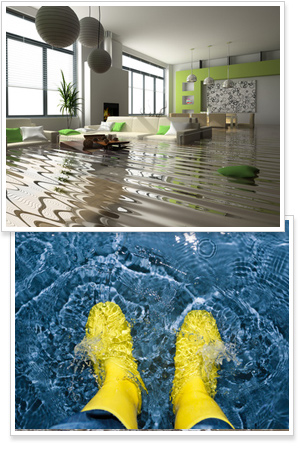 After a service call, we will send a team to control the source of the water and identify the water damage type to see what the procedure and the extent of damage.
We then explain the targeted procedure to obtain your agreement to the way we do and inform you of the need to contact your insurer.
We will then proceed to the most urgent tasks or remove the water, move the contents and put Styrofoam cubes in your furniture, remove water-soaked materials, faires openings necessary to place and make a summary decontamination.
We have the entire range of dehumidifiers and fans required to perform an adequate drainage.
If your insurer is involved, we can perform the entire work of restoration of your property and its contents:
With your permission we will prepare a detailed submission of reconciliation work with the first meeting of the expert and / or your insurance estimator to agree on the amount of damage. Once the agreement reached, we will contact you to determine a start date for the work. At the end of the work, we will make a site visit to ensure that everything is in order and will claim the check from your insurer and check your franchise.